1/ We received from the district pool under Rotary Disaster Response Grant – Help for Ukraine a grant in the amount of 59 thousand zloty (including club funds in the amount of 6 thousand zloty) for the purchase of food for the foundation Wolno Nam which runs a care home for about 150-200 people from Ukraine.This foundation is also supported by the Club with a monthly contribution of PLN 1,000.
.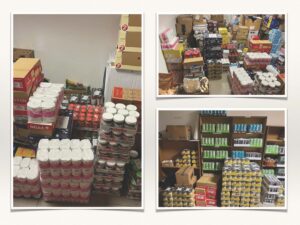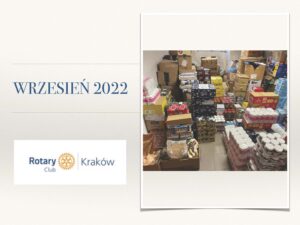 2/ Through our contact with active defenders of Ukrainian sovereignty and self-determination – the well-known reporter Jacek Hugo-Bader – we delivered medical and dressing materials, specialised for battle injuries, to Ukraine for the sum of over PLN 10,000.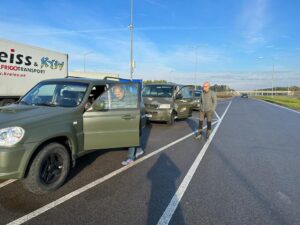 3/ We purchased children's books in Ukrainian for a neighbourhood library in Krakow with a sum of PLN 3,000. This action was initiated by a Rotarian from Kiev, a soldier's wife, staying in our city and participating in the work of our club.
4/ The son of our member, who supports orphanages in western Ukraine with his activities, took the high-power generator we bought to Ternopil and delivered it to the orphanage. This gift amounted to PLN 17 700.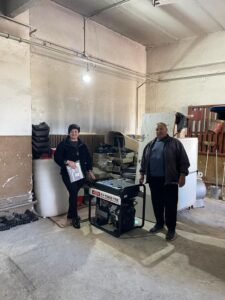 5/ Two foundations operating for refugees in Kraków, Zupa dla Ukrainy and Dobro zawsze Wraca, were supported by the Club with sums of PLN 5,000 and 7,000 respectively. These funds were used to purchase daily hygiene and cleaning products.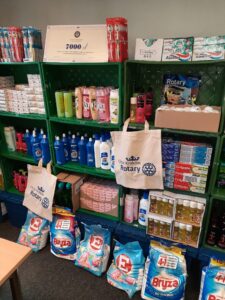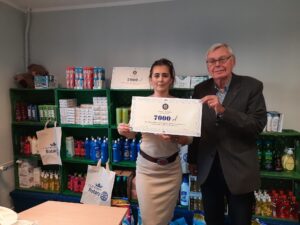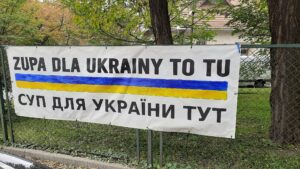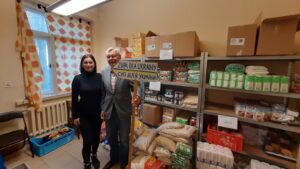 6/ The Russian aggressor in Ukraine, is currently ruining the civil infrastructure of towns and villages , destroying power grids. With winter approaching, such destruction could lead to an even greater humanitarian catastrophe. We decided that we could help by sending power generators. And so we did, buying three pieces of single-phase 4.5-5 kVA generators for a total of around PLN 16 000. Our member's brave son took this purchase by private car to Lviv.
But it doesn't stop there: more generators have gone to Ukraine. One is a large generator capable of powering a building went to an orphanage in Ternopil.
A high-powered generator (about 35 kVA) donated by one of our members went to the front.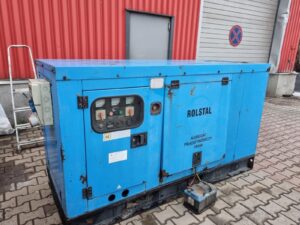 The husband of our Ukrainian co-worker informed us that small, portable generators that could help provide electricity in the trenches and dugouts of soldiers fighting at the front were in demand. And such two generators we have purchased and they have gone to those in need.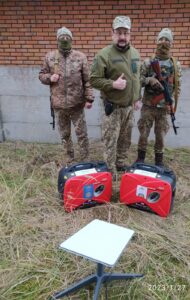 We try to use every avenue to get the generators to the places where they are most needed. Through contact with the Order of Malta, we managed to hand over two as close to the front as possible. Action Electricity has to date closed with a total of approximately PLN 70 000.